ISO
Browse ChaoPai & iBadds products in our new online shop!
ChaoPai & iBadds Shuttlecocks – Excellent quality shuttlecocks at rock-bottom price!
We are proud to be an exclusive and authorised distributor of ChaoPai shuttlecocks in the UK and parts of Europe, as well as worldwide agent of iBadds shuttlecocks. We are based in London.
ChaoPai & iBadds produces affordable and high quality shuttlecocks suitable for club practice and league matches at a much lower price.
Shuttlecocks available at speed 77 (medium – summer) and 78 (medium fast – winter).
Please contact Sophy Yu by email: sophy.yu at hotmail.com or by phone +44 (0)791 260 2688 (whatsapp or message preferable). She and the club hosts are also happy to discuss our shuttlecocks during the session in London. You may place order from our online shop, along with other badminton products:
Click here for Badminton Online Shop
Please note that we are the official Sole Distributor of Chaopai shuttles in the UK. As Chaopai shuttles are very popular in China, some fake Chaopai shuttles are on UK market selling at low price but the quality is very low. We recommend you contact us directly if you want to order/try Chaopai shuttles.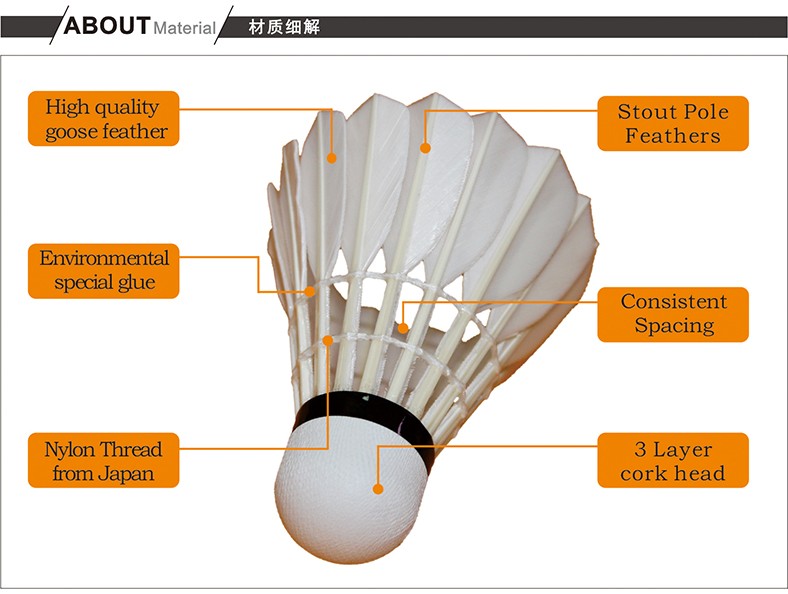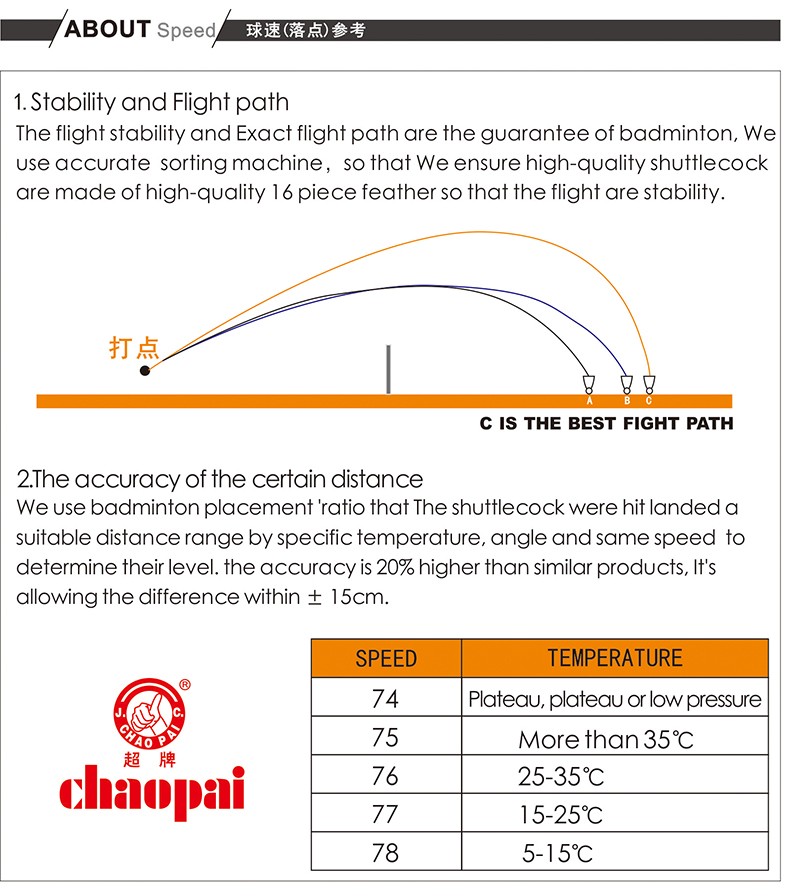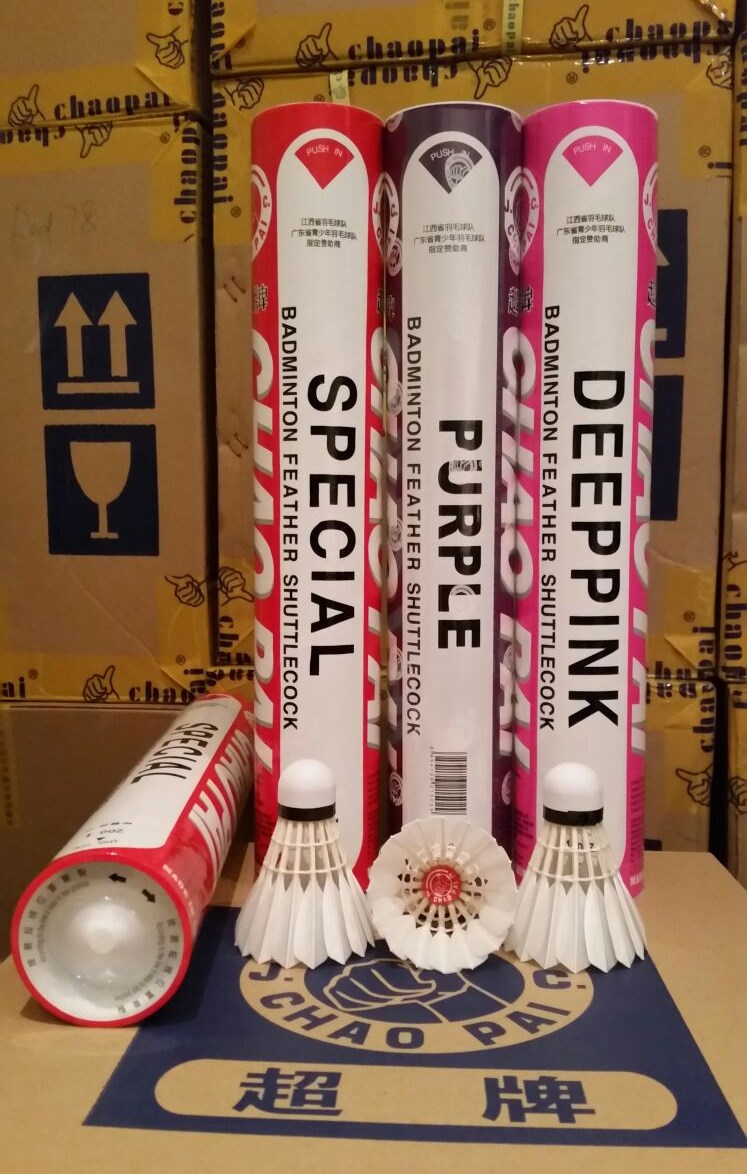 ISO

Shirts