ISO
Saturday, 2.15-5.15pm, Discounted, at KAA, Sat 2 Jul, 2:15 p.m. (2 h 30 mins)
Venue: KAA, 4 courts
Standard fee: £8.0.
Description
Venue
KAA
Address
Kensington Aldridge Academy (KAA)
1 Silchester Road
London W10 6EX
(Don't use address&postcode, entrance is next to Latimer Road Station)
How to get there?
Direction: only 1 minute walk from Latimer Road Station; Main Entrance on Silchester Road is NOT Open to badminton players. Pls come through Latimer Road station, turn left then SHARP left again through Station Walk under bridge to the big gate, press buzzer, tell Grenfell Tower Security that you come for badminton. (Free off street parking).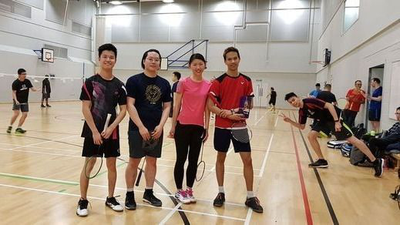 You need to be logged in to reserve a place.